San Antonio's Sweetest
The Gourmet Cupcake Shop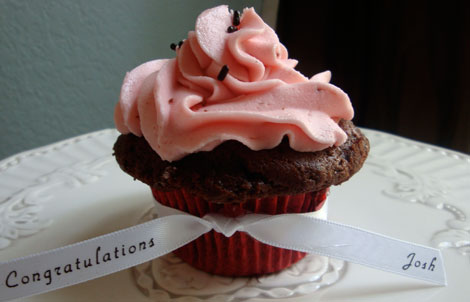 At the Gourmet Cupcake Shop, you can get the most beautiful cupcakes for your wedding day so that each of your guests has their own little wedding cake to celebrate your big day. With flavors ranging from strawberries and cream to champagne red raspberry to champion chocolate peanut butter banana, there's a flavor for you no matter your preferences.
Le Cake

Le Cake specializes in buttercream and fondant wedding cakes. Whether you're looking for a traditional wedding cake, wedding cupcakes, or even wedding cookies, Le Cake delivers scrumptious and sweet goodies that are as good to eat as they are to look at. They also have a few items in their case if you just want to stop by for a quick treat while running all those wedding errands!
Creations Cakes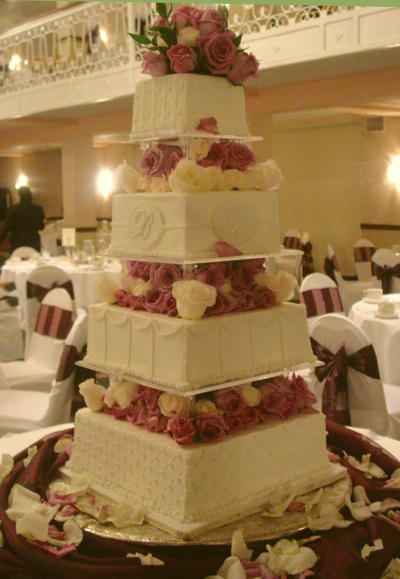 Cake Creations has been serving up sweet creations since 1996. Susie Martinez owns the bakery and is, herself, a professional wedding cake designer. Cake Creations not only creates wedding cakes, but also provides elegant grooms cakes and creative cakes tailored to each couple's personalties and tastes. Couples are encouraged to set up a wedding cake consultation appointment as soon as possible, since Cake Creations only accommodates a few weddings each weekend.
Seventh Heaven

Seventh Heaven is owned by Michelle Brittain, who creates every kind of wedding cake, from the most classic to the most creative. Check out her website, which she updates frequently with dates that are already booked for wedding cakes. She's one of San Antonio's most popular wedding cake designers, so it's vital to let her know ASAP when you've set your wedding date.
Betty Jane's Bakeshoppe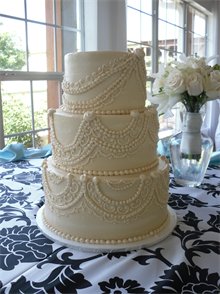 Betty Jane was a homemaker and fantastic baker, and her daughter, Peggy Jane, and granddaughter, Amanda Jane, started Betty Jane's Bakeshoppe to carry on her recipes. They welcome every guest into their bakery as though they're welcoming guests into their own home. At Betty Jane's, the sweet staff will work with you to create the wedding cake of your dreams.