Blissful Food
Fresh Horizons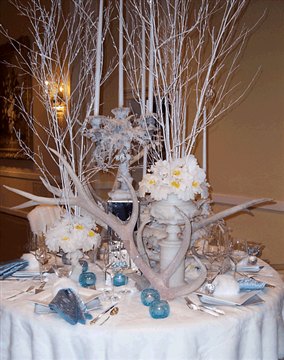 Fresh Horizons uses only the freshest ingredients in everything they prepare, from antipasto to the pasta bar. Their wedding menus include buffets and seated options, as well as specialty linens, chocolate fountains, barista and bar services, and more. Fresh Horizons also provides full service rentals, from chairs to glasses to silverware, so they're a one-stop shop for all your reception needs.
www.freshhorizons.com
210-226-5919
Four Sisters Catering
Michele West has been in the food industry for over 40 years, working as an executive chef at numerous restaurants before opening her own catering business with her daughters -- the four sisters -- in 1998. Their menus for social events, including weddings, include hors d'oeuvres, entrees, salads, sides and deserts. They have catered in some of San Antonio's finest establishments, including The Alamo, Spanish Governor's Palace and La Villita.
www.foursisterscatering.com
349-4040
All Occasions of Texas
Based in San Antonio, All Occasions of Texas provides catering of the highest quality, with attention to detail whether your wedding reception is a casual or formal affair. In addition to serving your catering needs, All Occasions of Texas has experienced event planners on staff to take care of all the details, from linens to drinks to desserts. Their vast range of menu items means that there's something for every taste.
www.alloccasionstx.com
210.478.1394
Absolutely Delicious Catering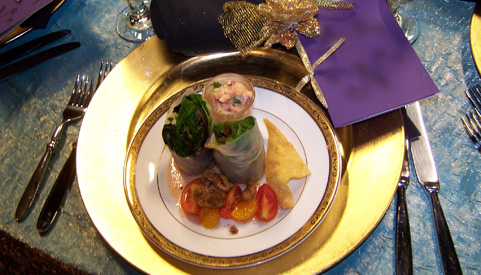 Absolutely Delicious caters a wide range of events, including wedding receptions, and they'll even take care of your event design, transportation, entertainment, and floral services. While they have their own private facilities at the Old San Francisco Steak House, they also cater in San Antonio's private venues and corporate spaces. Whether your reception is an intimate affair or a grand gala, you'll find the services you need through Absolutely Delicious.
www.absolutelydelicious.com
210.342.2321
Guillermo's Deli and Catering
Is your wedding reception a casual affair? Think how much fun it would be to serve up pizzas, subs, and calzones as an unexpected surprise for your reception! No finicky foods that people can't pronounce -- just great down home food that everyone will enjoy. Guillermo's has been serving the San Antonio area for over 16 years, and they find their success in making things just the way people like them.
www.guillermosdowntown.com
210.223-5587