Love in Bloom
Floral Elegance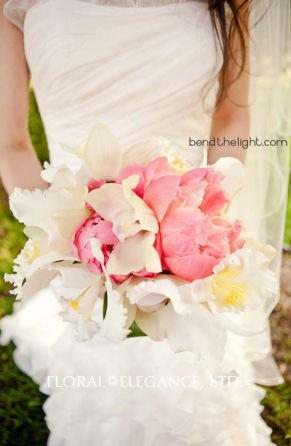 Floral Elegance specializes in floral design for weddings, creating arrangements based on your specific color schemes and ideas. The team at Floral Elegance works with each couple to gather ideas and inspirations that make the big day one to remember for a lifetime. With over 15 years' experience in floral decor and event planning, Floral Elegance has the skills and experience to create the atmosphere you need for your wedding.
www.safloralelegance.com
210.494.2024
Botanika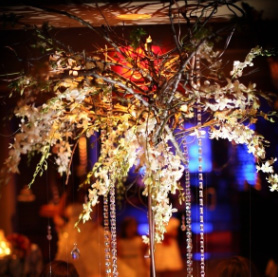 Botanika is a full-service floral and event styling agency located just a few minutes outside of downtown San Antonio. Their elegant floral arrangements and accessories bring an element of class and sophistication to all kinds of events, including weddings. Their team's background includes interior design and architecture, and they bring their expertise in these fields to every event they plan.
www.botanika.com
210.773.8120
Pizzini Designs
Pizzini Designs works by the philosophy, "Your dream, your day, our pleasure." They collaborate with brides and grooms to execute immaculate wedding designs ranging from he simplest to the most extravagant. From bouquets to archways to centerpieces, the team at Pizzini Designs brings only the freshest blooms to their creations.
www.pizzinidesigns.com
210.773.0400
Alamo Plants and Petals
Alamo Plants and Petals create distinctive floral arrangements with blossoms and greenery year round. Brides and grooms are invited to schedule an appointment with the staff at Alamo Plans and Petals, so that the dream making process can begin! Alamo Plants and Petals has been recognized as a Texas Master Florist, and by the American Institute of Floral Designers and The Knot.
www.alamoplantsandpetals.com
210.828.2628
Flair Floral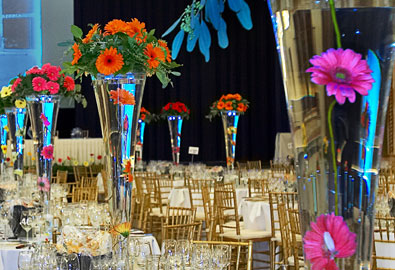 Flair Floral is part of the RK Group, which has been helping San Antonio create dream events for over 60 years. The floral artists at Flair work with everything from exotic flowers to lush locally grown greenery to create the flower arrangements that best articulate the style of the brides and grooms they serve. They encourage clients to look to their website for inspiration -- whatever you can imagine, they can create!
www.therkgroup.com/flair/
210.223.2680